On Sunday 9 October, Roundwood enjoyed another great Croydon Netball League Junior morning. A total of seventy-six girls from the Junior and Little Rs sections took part across nine teams, with many parents spectating and cheering on the young players.
In the U10 section, a single team of girls from years 4 and 5, many playing in their first competitive matches, achieved one win and one loss. Our year 6 and 7 players put out three strong U12 teams, securing four wins and two losses between them. And in the U14s, girls from years 8 and 9 were very well represented, fielding five teams and managing seven wins and three losses all together.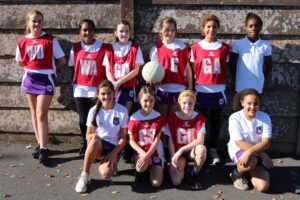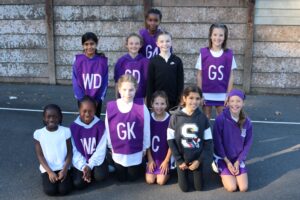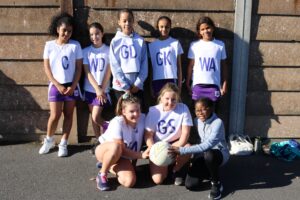 Coach and team organiser Amy Rendle praised all the girls for their great play and positive attitude, and extended special thanks to the parents who acted as team managers for the day, leading warm-ups and handling substitutions.
Whilst the emphasis of these events is on gaining match play experience rather than results, the players are already looking forward to the next Croydon Netball League Junior day on Sunday 6 November, and hoping for an even stronger performance!
by Andy Buchanan
Quotes from Parents
Great morning! Was really impressed with the girls today. Well done to them all!
Girls were brilliant!! Thanks to all the coaches and parent managers 👏👏
Great morning well done to all the girls they played amazing. Thank you to all the coaches xxx
Great play today- well done to the girls, coaches and parent managers 👏🏼👏🏼👏🏼👏🏼
Fantastic results well done and thank you to all the coaches 👏🏼👏🏼
Well done girls it was lovely seeing you in action
Excellent play from the girls today. Thanks coaches.