Akuma is our chosen kit supplier.
The following Roundwood kit is required for Senior League matches:
Dress: Akuma Roundwood dress is compulsory
Leggings: Optional; must be black if worn (Akuma option available)
Shorts: Optional; must be black or purple if worn
Baselayer: Optional; must be the purple Akuma one if worn
Personalization: Optional; surname preferred
IMPORTANT! Footwear
Wearing appropriate sports footwear reduces the risk of injury by providing proper support around the foot and ankle. Therefore, SPORTS trainers, NOT fashion trainers, MUST be worn by ALL MEMBERS for TRAINING AND MATCHES.
Example of APPROPRIATE Footwear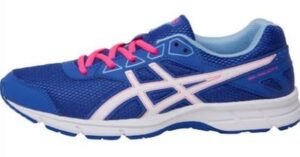 Examples of INAPPROPRIATE Footwear
fashion trainers (such as Nike Air Force, Adidas Superstars or Fila Disruptor)
trainers that you are able to fold completely in half ('Converse' style shoes or plimsoles)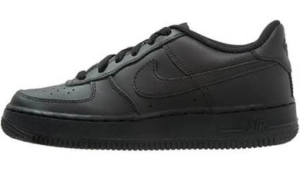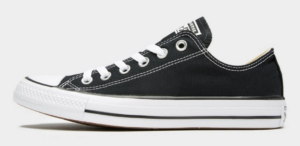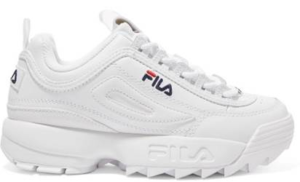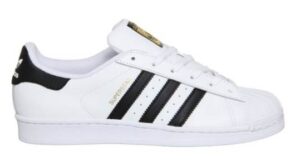 Frequently Asked Questions
Can I order kit through the club?

No, each member must order and pay individually through
the Akuma Shop
(password RNC). Please allow up to four weeks for delivery.
Do I have to wear kit to training?
No, wearing kit to training is optional, but you must wear clothes that you can freely move in plus appropriate footwear.
Do I have to buy kit if I'm in B2N, Juniors, Little Rs or Minis?
No, purchasing kit is optional for all sections except Seniors.
If you are an adult who wears smaller sizes, you can save money on some items by ordering them from the Junior section. The hoodies, training t-shirts and leggings are exactly the same, but Akuma's pricing structure means they are available at lower prices in children's sizes.
More Questions?
Before ordering, please take the time to read the FAQs above. If you have any further questions, please contact Jane, Kit Secretary at roundwoodkitsecretary@hotmail.com