RNC has a large competitive senior section. We have seven teams which cater for players aged 14 and over – three for over 18s and four for under 18s.
If you are over eighteen and interested in trialling for a place in our senior teams, please get in touch. Annually, we hold open training month in May for anyone wishing to trial for the club to experience what we have to offer.
We also hold a squad review in January. Should you miss our trials, please still contact us using the contact page and we can offer you a free taster session. 
Our top team compete in the London and South East Regional League and Poly League. All matches are played on a Saturday. Commitment is of the upmost importance for players wishing to represent Roundwood Netball Club at this level. Matches take place anywhere over the South East region.
Our remaining senior teams compete in the Surrey County, Croydon and Metropolitan League. All matches are played on a Saturday. All Croydon Netball League matches are played at the central venue of Shirley High School or Coombe Wood School. Away games are generally around the Surrey and South East London area.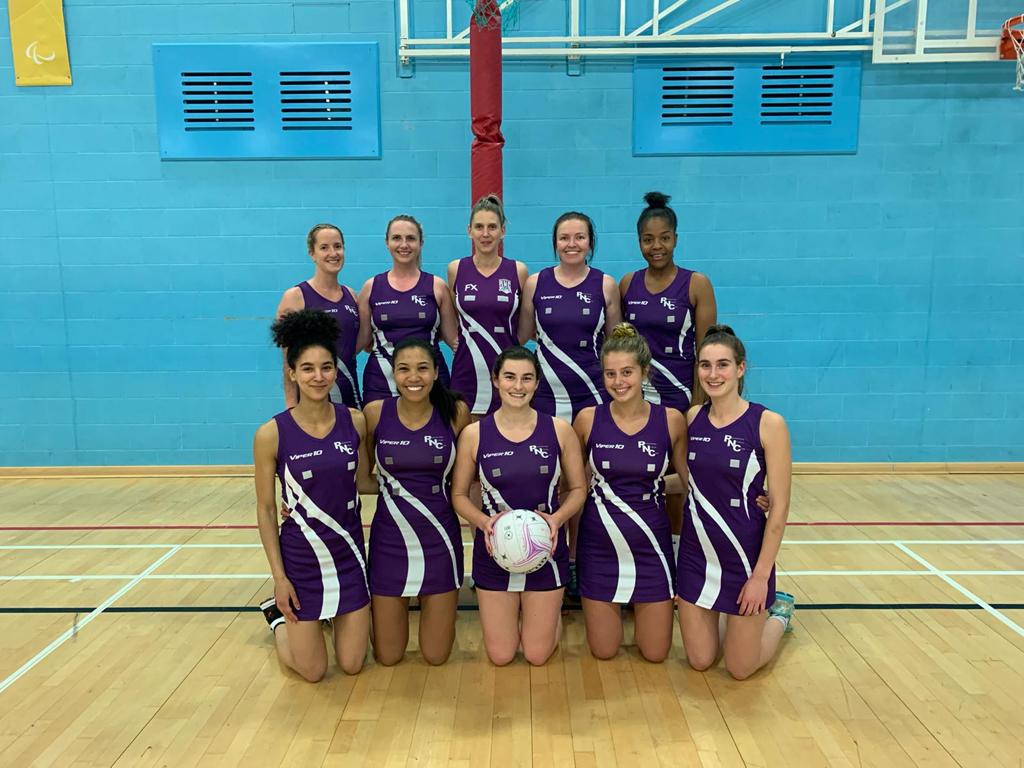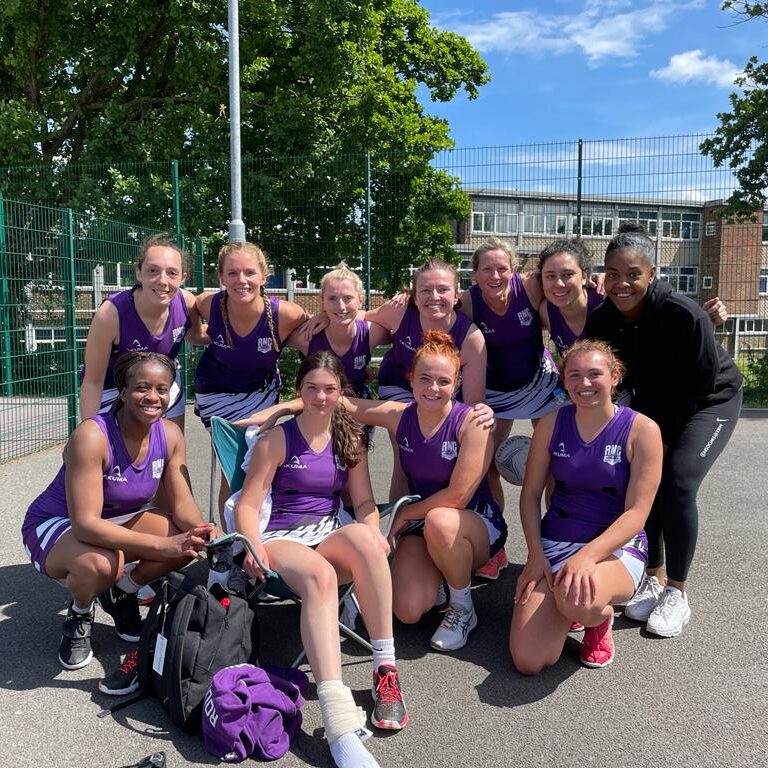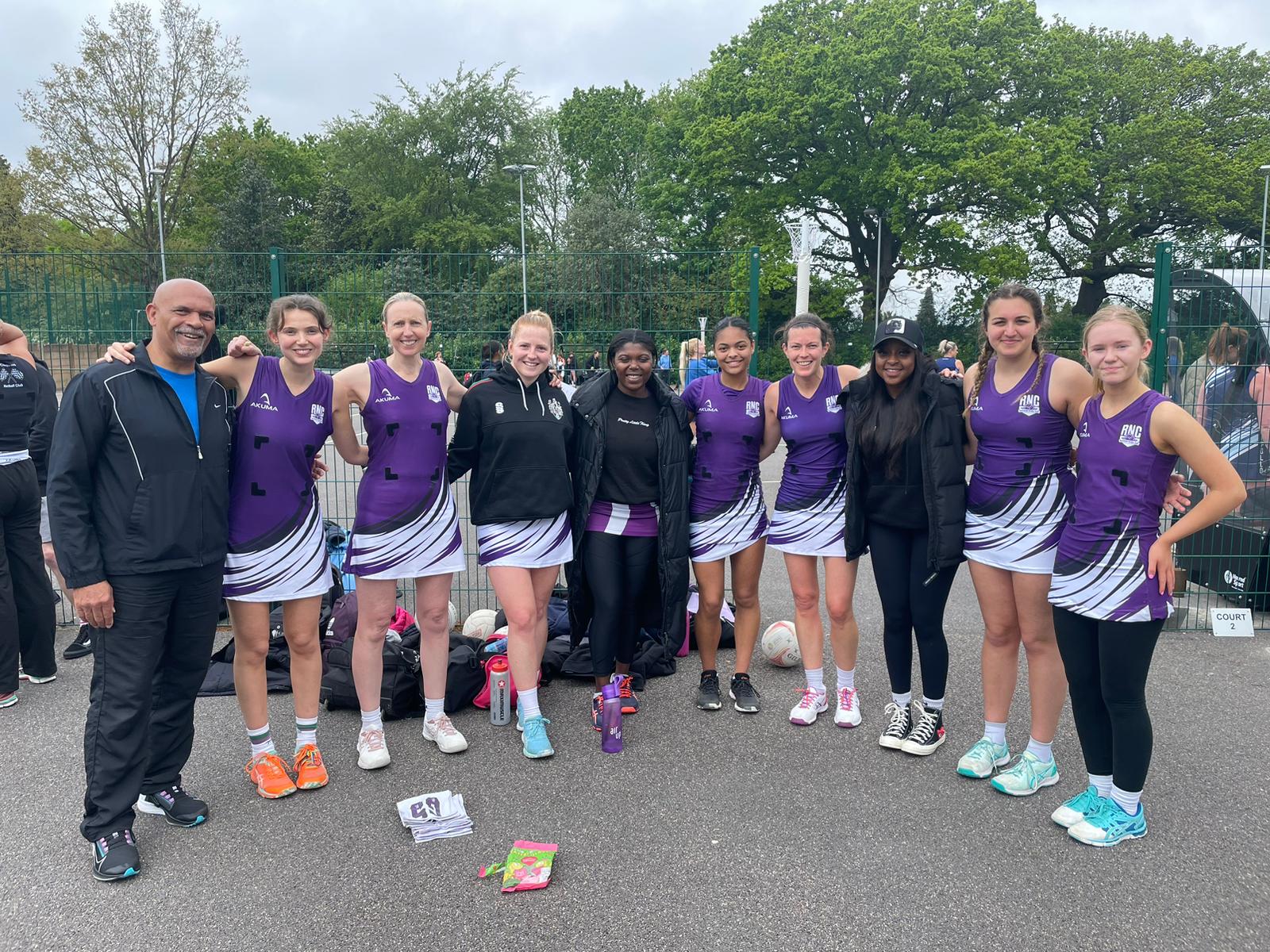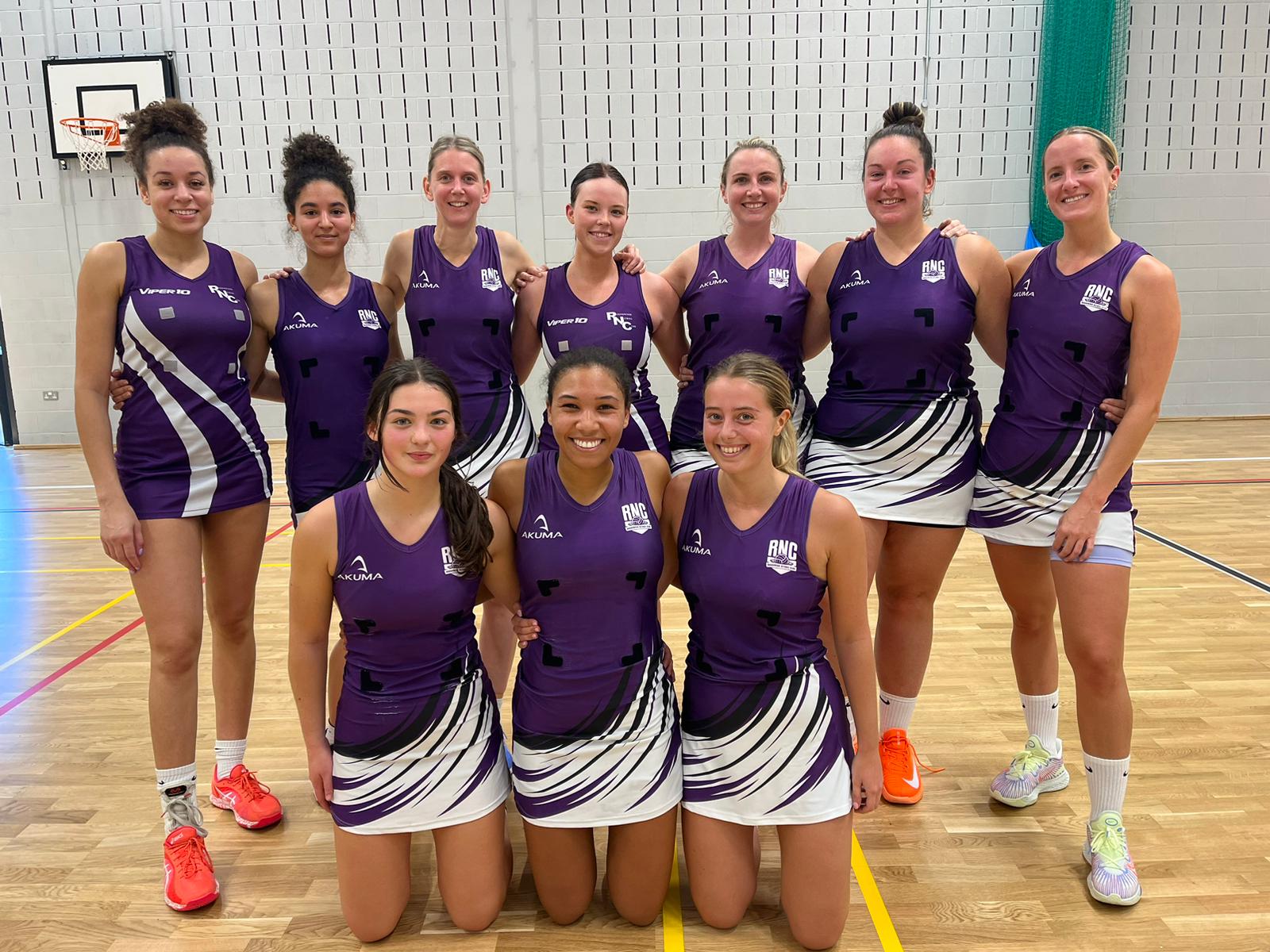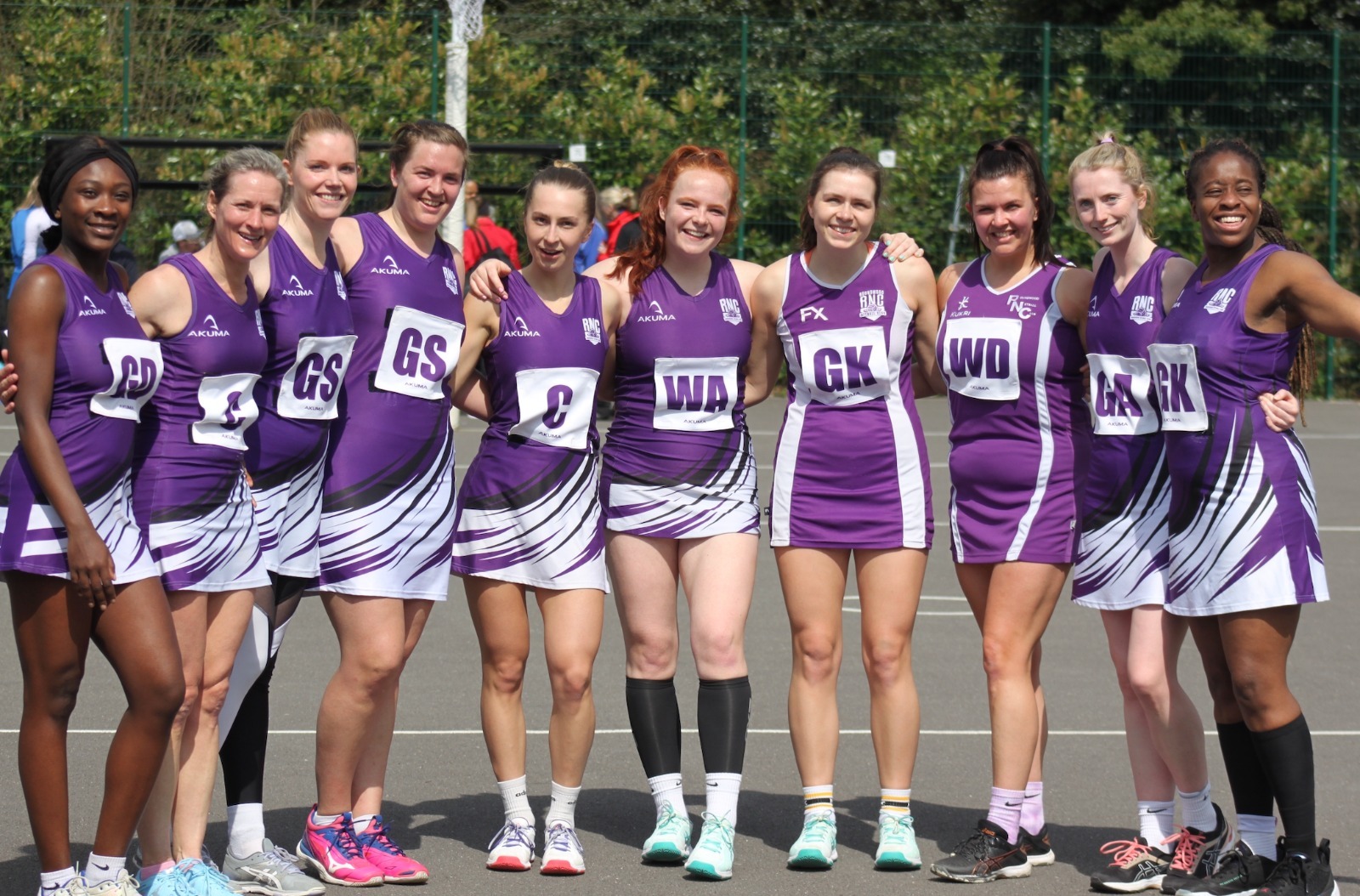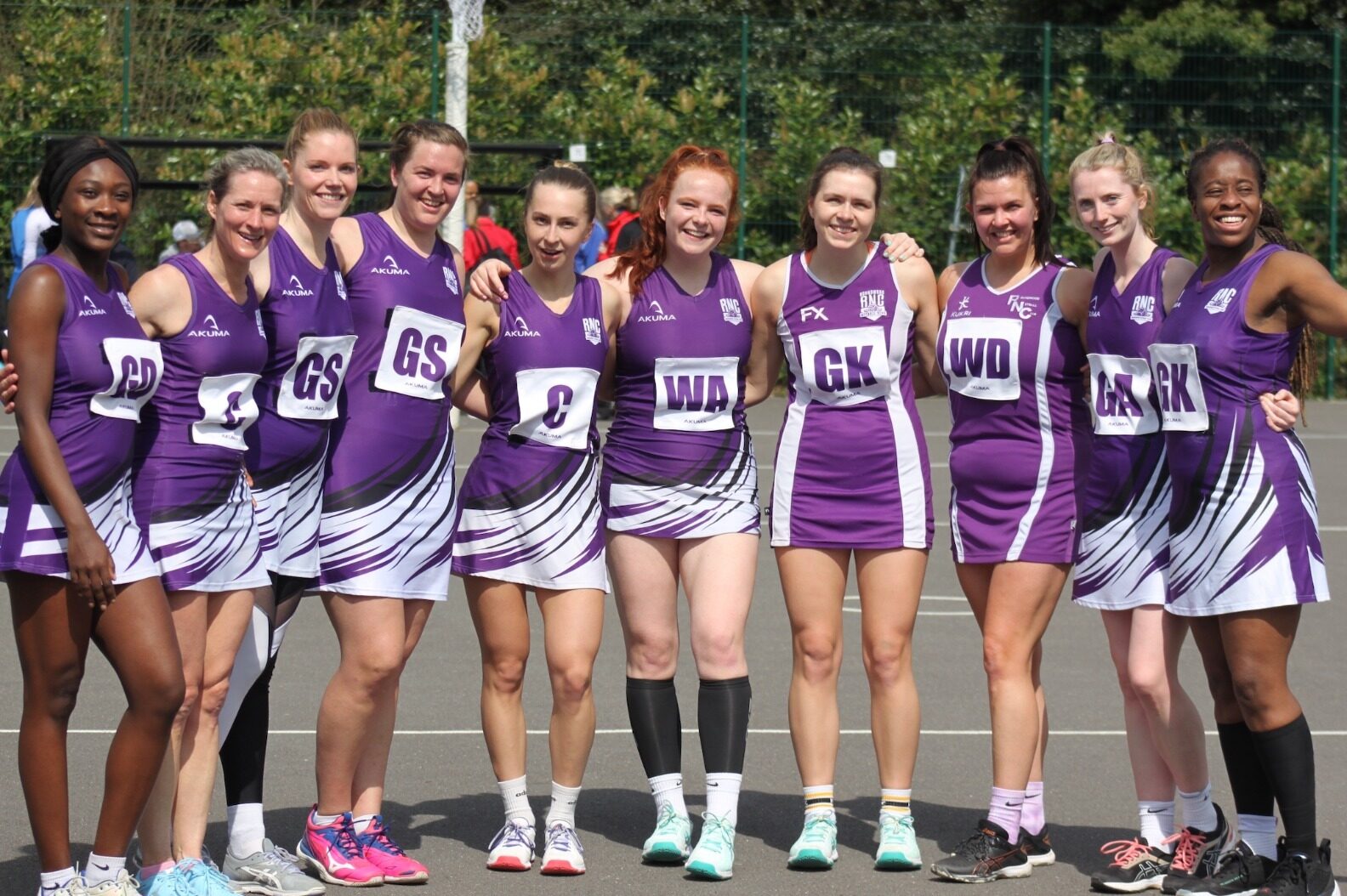 Training
All coaching staff for Seniors have a Level 2 netball coaching qualification.
Training (August to mid May) is on a Wednesday night at Coombe Wood School from 8pm to 9.30pm.
Training venue
Coombe Wood School Sports Hall, Melville Road, Croydon, CR2 7HY with car park entrance on Coombe Road.
Please note that parking is free, however, please you must log our car registration onto the iPads in reception upon your arrival to the venue.
TERM DATES (2023-2024 SEASON)
16th August – 13th December inclusive
3rd January through to 29th May
In May 2024 we will have an open month where we welcome newcomers to train with the RNC players before our trials in June/July 2024. If you are interested in trialling please contact us.
MatchES & Venues
All senior matches are played every Saturday between September and May. Our home ground is Coombe Wood School.
At the start of every season members receive a fixture list detailing all fixture times and venues. Games can be scheduled to start anytime between 9.30am and 2pm. Players are expected to be available every week.
CNL matches: Shirley High School, Shirley Church Road, Croydon, CR0 5EF
Home Regional, Poly and MET matches: Coombe Wood School Sports Hall, Coombe Road, Croydon, CR2 7HY
Fees
Senior fees are set at £31 pcm payable by monthly standing order.
A compulsory membership fee is paid directly to England Netball by each individual player online.
England Netball Membership
All players joining Roundwood Netball Club must become a member of England Netball. The annual fee is paid directly to England Netball online by each individual player.  Existing members are expected to renew their annual membership in August.
MEMBERSHIP IS COMPULSORY
For more information on membership fees, please visit the England Netball website.
IMPORTANT
Code of Conduct, Child Protection, Safeguarding/Social Media, Use of Photographic/video images and Data Protection
As a Silver CAPS netball club, Roundwood adheres to all the above policies as outlined by England Netball.  We have adopted these for our club.